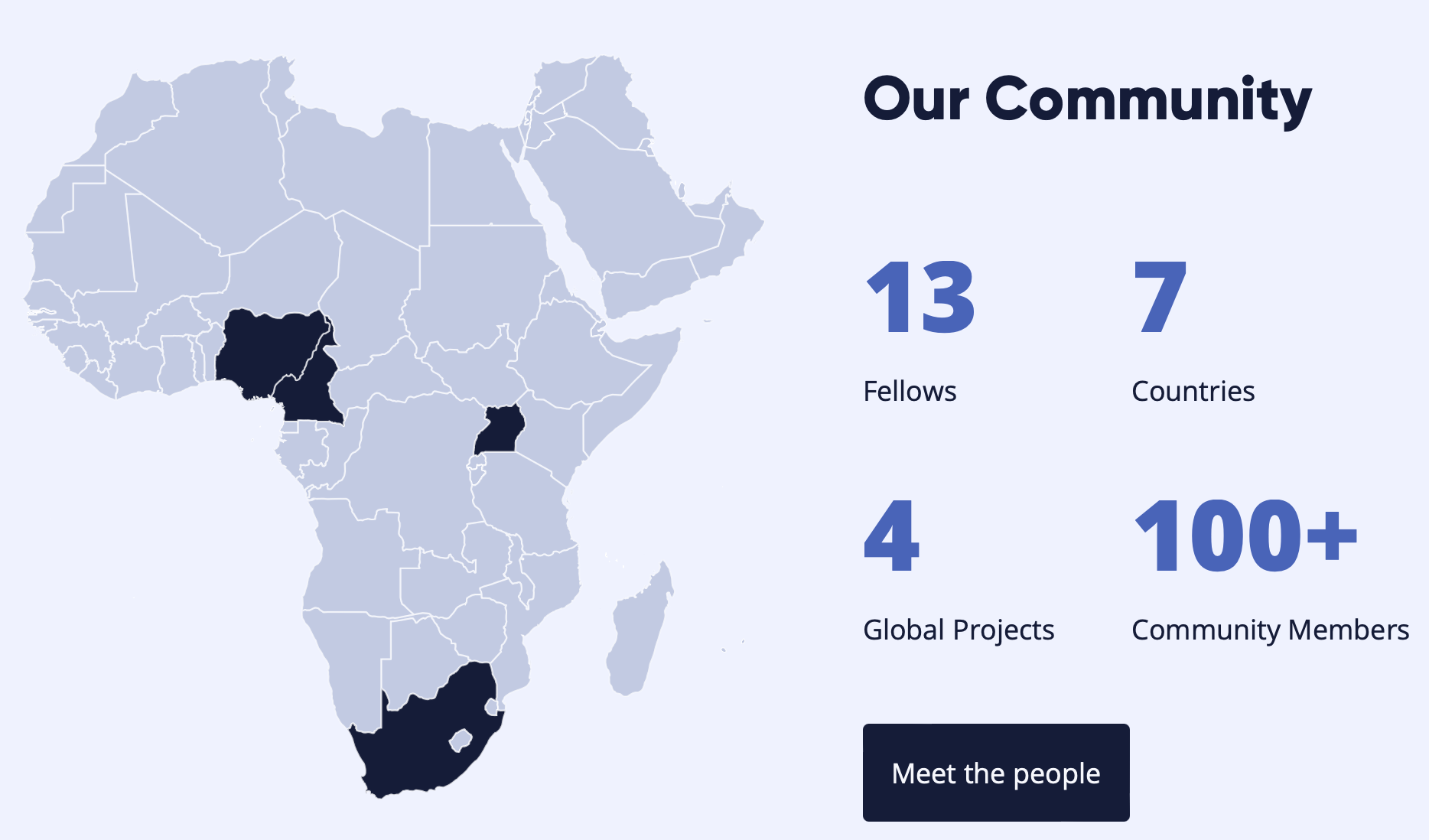 nodl partners in Education with Qala and Bolt Observer
Educating the next wave of Bitcoin & Lightning Developers across Africa February 28, 2023 Qala, nodl, and Bolt Observer are pleased to announce a […]
Educating the next wave of Bitcoin & Lightning Developers across Africa

February 28, 2023
Qala, nodl, and Bolt Observer are pleased to announce a strategic partnership to share best practices in node infrastructure and management, and to drive broader adoption of Bitcoin and the Lightning Network in Africa.
With a shared goal of empowering communities and businesses in the region, Qala, nodl, and Bolt Observer will work closely to share best practices in node infrastructure and management to sustain the growth of Bitcoin and the Lightning Network in Africa. The partnership will also allow sharing of expertise, resources, and collaboration on education efforts.
Following a comprehensive pre-education, selection and evaluation of over 1,500 applications from African software developers to the Qala program in 2022, the top 13 candidates from three countries – Cameroon, Nigeria, & Uganda – were invited into the inaugural 3-months Build for Bitcoin Fellowship. The fellowship is a fully-funded 13-week experience in which fellows are immersed in building bitcoin & lightning projects and applications that have a direct impact on the African bitcoin ecosystem.
12 fellows graduated the fellowship in 2022 with frontend & backend skills in Bitcoin & Lightning development and proof of work. The majority were matched with Bitcoin-first specific roles with organizations like Galoy, SphinxChat and Bitnob while two of the developers received open-source grants from Btrust and Superlunar. All the fellows are now paying it forward as trainers and mentors, sharing their Bitcoin knowledge insight with other African developers looking to make the transition.
A new cohort of 13 software developers started the fellowship in January 2023, with varying competencies and technology stacks, building on the significant momentum of the first Qala cohort's immersive bitcoin experience.
This partnership will provide valuable technical education and opportunities to all Qala fellows from both cohorts, with a particular emphasis on node infrastructure and management, and aid their contributions to the Bitcoin ecosystem in a professional capacity.
Bitcoin has the potential to bring positive change to African countries by providing financial services to those excluded or underserved by traditional banking, providing secure and efficient remittance systems, and increasing financial inclusion and economic growth. The continent is one of the fastest growing technological environments in the world and stands to benefit greatly from Bitcoin and Lightning solutions that are natively built in Africa.
Contact information
For inquiries into the program or its participants you can contact: Femi Longe, Programme Director |  femi@qala.dev
About QALA
Qala is a program for EXPERIENCED African software developers looking to transition into building for Bitcoin & Lightning. The goal is to find, upskill and match African developers with Bitcoin companies from around the globe. The Qala curriculum is tailored to give developers the philosophical background and firm foundations of Bitcoin and the Lightning Network, with an acute focus on developing the most in-demand skills sought after by companies.
Learn more about Qala
About nodl
nodl is a Bitcoin Infrastructure Provider that has been active in the Bitcoin space since 2018, offering hardware nodes and cloud-based solutions built on infrastructure owned by the company in data centers in France and Switzerland.
Learn more about nodl. For more information you can write to contact@nodl.eu.
About Bolt Observer
Bolt Observer Inc. is dedicated to solving the complexity associated with managing Lightning Network nodes and liquidity, enabling companies to improve their experience and the entire ecosystem to grow. We provide advanced monitoring and management tools to empower lightning network builders, node operators, and businesses to make the most of their nodes.
Learn more about Bolt Observer. For more information you can write to hello@bolt.observer.
Share This Story, Choose Your Platform!